New Pages
New pages can be created in the Pages tab.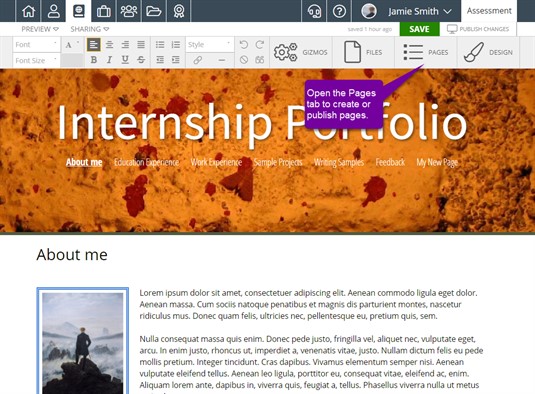 Creating a New Page
Once you are in the Pages tab, click add page to begin the process of creating a new page.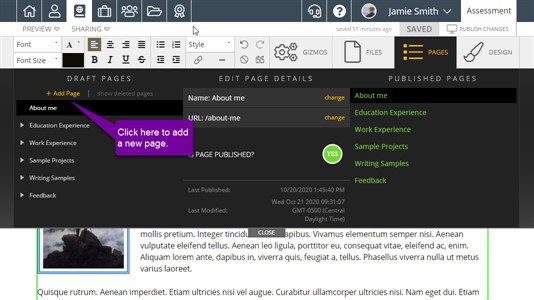 A modal will open up that asks you to give the page a name and select a page type. There are two options for page type: Empty Content Page and Copy From Another Portfolio. An empty content page is just that, empty. It doesn't have any content in it and allows you to create a page from scratch. If you copy a page from another portfolio, either an Assessment portfolio or another Presentation portfolio, that page will contain the information on the page you copied it from. Once you've done these two things, click Add Page to finish the creation.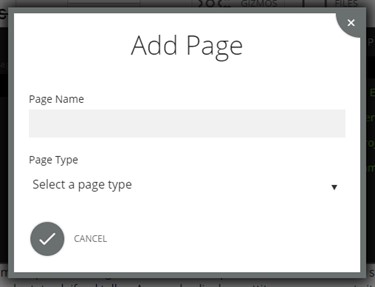 You'll find your new page listed at the bottom of your Draft Pages list on the left side of the open Pages tab. The page will also be displayed in the editor, toward the bottom of the screen, and you can begin working on it.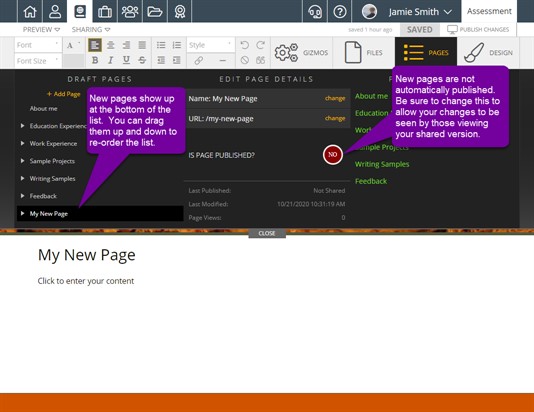 Saving the Changes
Once you have added your desired pages, be sure to click the Save button in the upper right corner to keep the changes you have made.