Identity, Project, and Portfolios
Identity Defined
Identity - the distinguishing character or personality of an individual
The Identity page provides you with the ability to construct a singular web presence where you can showcase your experiential-based projects and acts as a gateway to your other social networks. In short, it is your online business card.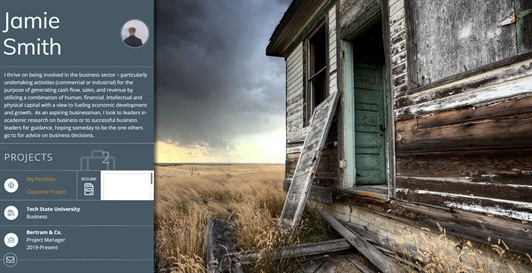 Check out our page on how to create your Identity Page!
Projects Defined
Project - An undertaking requiring concerted effort
Projects are smaller than portfolios. They are a perfect tool to put together work for some kind of project and organize it easily. They can be added into portfolios, shared privately, publicly, and in a community. You can add files, documents, and images into projects as a compilation of work.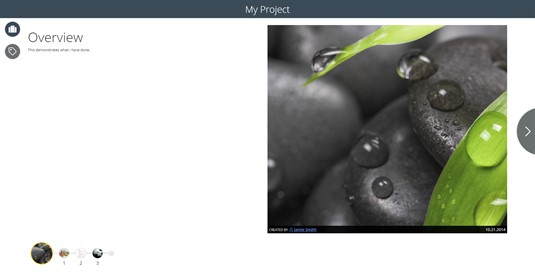 Check out our page on how to create your first project here!
Portfolio Defined
Portfolio - A collection of stuff
That's right, a portfolio in and of itself is nothing remarkable. The real value of a portfolio is what you do with that collection of stuff.
The intent of Foliotek Presentation is to help you take your "stuff," organize it, and share it in a variety of ways. That could be with a potential employer to help you secure that dream job. It could be to showcase work you have done in school to your parents. It may even be used in your classroom as an experiential based learning project. Whatever the reason for sharing your "stuff," Foliotek Presentation helps you showcase that "stuff" in a unique and creative way.
Regardless of whether you are a teacher wanting to use portfolios in the classroom or an individual wanting to get a leg up on the competition by creating a professional online identity, Foliotek Presentation can help you accomplish your presentation objectives.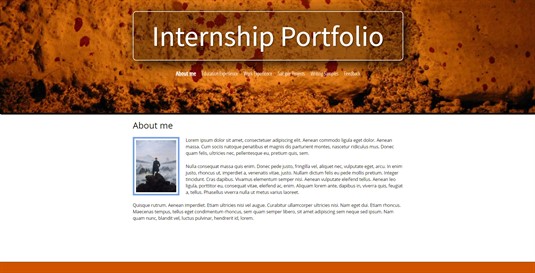 Check out our page on how to create your first portfolio here!
A Few Uses for Foliotek Presentation
There are a number of valuable ways you can use Foliotek Presentation, each having its own unique purpose. Below are a few we know of and have seen effectively used by a wide variety of institutions and individuals.
RESUME SUPPLEMENT
Everyone knows that you have to send in your resume to get a job, but what is going to set you apart from the other 200 resumes the HR rep has to sift through? Creating a presentation portfolio that contains real "stuff" you've done can push you to the top of the interview list.
CAPSTONE PROJECT
For a large number of degree programs at various higher education institutions, a capstone project is required. Why not synthesize all of your work into one electronic portfolio to present to your professor or committee once you have completed the project?
ONLINE IDENTITY
We are sure you have a Facebook account and you probably have a twitter account, maybe even a LinkedIn account or Google+ account. You may even have a blog. Each of these identities has created an online persona for you. Why not simplify who you are and create a base landing page for your identity? By using Foliotek Presentation, you can create a portfolio of work that links to all of your other identities (if you want) but allows you to have a single focus for your online persona.
SCRAPBOOK
Because Foliotek Presentation allows for all types of files storage, there is no limitation on what you could include in a scrapbook. Use Foliotek Presentation as your main online files repository so you can store and access files wherever you go.