Nesting Pages
Nested pages, or sub pages, are an excellent way for you to have a large number of pages without the additional pages mucking up the simplicity of your navigation. Viewers of your portfolio will then be able to expand and collapse your listing of nested pages. Keep it simple and enjoy adding additional content to your portfolio.
Using Nested Pages
To nest pages, click on the pages tab. From here, on the draft pages side, click the orange arrow to the left of the page you want to nest. Clicking the arrow will make that page a child of the page directly above it. Currently, you can only nest one level below your top level. After your pages are nested, nested pages will appear directly below their parent page and somewhat indented.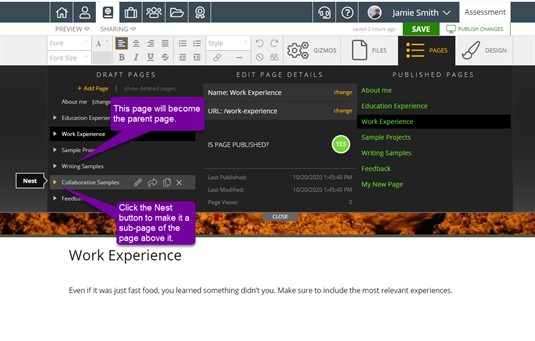 To un-nest, click the arrow again.