April
At Foliotek, we work hard to provide the best assessment and portfolio software possible. Sometimes we fix things that don't work, other times we release new features to improve your experience. Below you will find a description of the changes we made this month.
4.5.2021
What's new
We released some new features and upgrades this month:
Nothing new was released this month.
What we fixed
Acclaim officially changed it's name to Credly. As a result, all badge lables and buttons that referred to Acclaim have now been changed to Credly.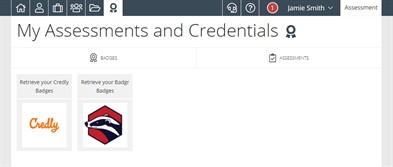 The Scoring Guide Unit report was returning an error if the selected parameters resulted in a large data set. The report would error out before it finished pulling the data.
What we're working on
Watch for these items to be released in the future:
Nothing close enough to mention right now.
If you have questions or want more information about anything we released this week, call our support team at 888.365.4639 and select option 2.