Account Settings
You can get to your account settings at any time by clicking on your name in the top right corner and selecting Account Settings.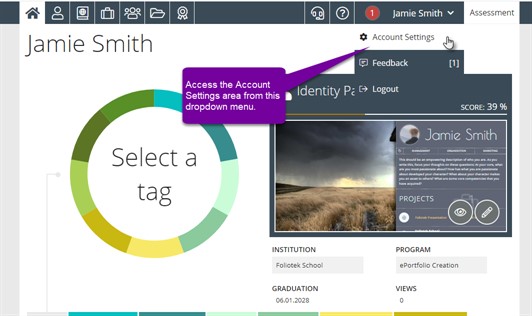 Basic Profile
Under the Basic Profile tab, you will be able to update your name, email address, username, and profile image. You can also reset your password on this page.
Assessment Portfolios
If you have an Assessment portfolio, along with your Presentation portfolio, the Assessment Portfolios tab will be available. In the Assessment Portfolios tab, you will see listed any assessment portfolios you have access to and can add any others using codes provided by your institution. This tab will not be visible in most accounts.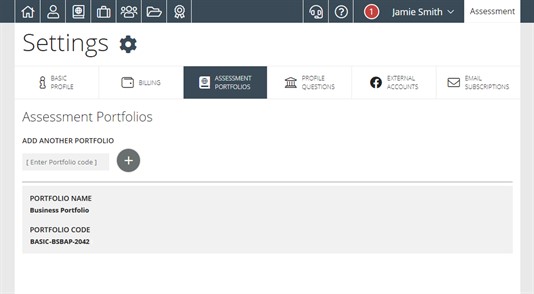 Profile Questions
Under the Profile Questions tab, you will be able to edit any of your responses to various profile questions set up by your organization. These questions will vary by institution.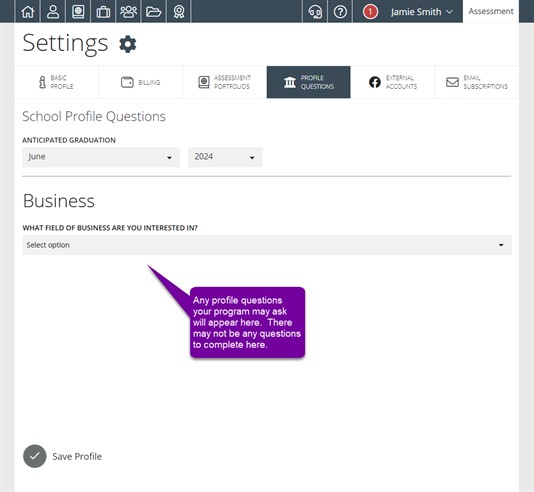 External Accounts
Under the External Accounts tab, you can manage the social media accounts that you have connected to Foliotek.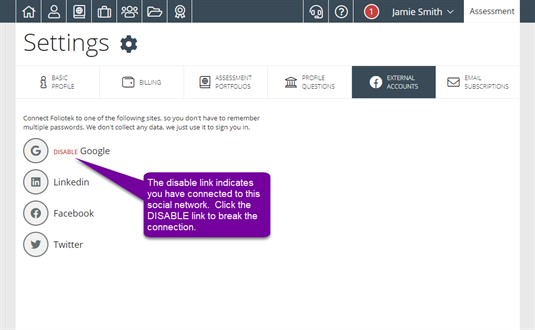 Email Subscriptions
Under the Email Subscriptions tab, you can opt out of certain types of emails you receive from Foliotek.