Functions Available Through Quick Find
How can I edit a student's profile information?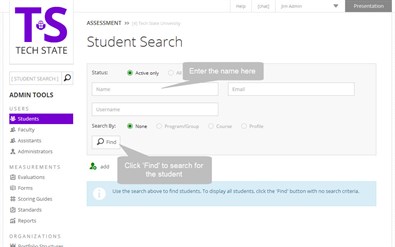 Adjustments to the Personal profile can only be performed by the student. Administrators have access to edit the Program profile information. Use the Student Search to find the student. Then click on the student's name to access the account information.