Academic Terms
How do I add an academic term?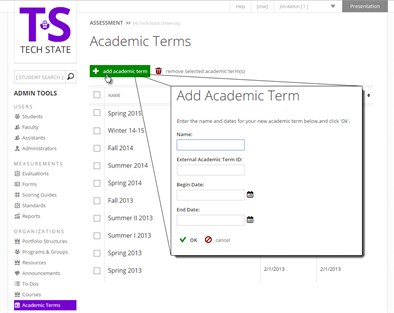 Follow these steps:
Click Academic Terms in the left menu
Click +add academic term
Type the name of your academic term in the appropriate text box
Use the calendar icons to set a begin date and an end date for your academic term
Click OK
The External Academic Term ID field is used for integration purposes. If your institution is not attempting to integrate with another product, you may leave this field blank.