Project Manager
What are Projects?
Projects are smaller than ePortfolios. They are a perfect tool to put together work for some kind of project and organize it easily. They can be added into portfolios, shared privately, publicly, and in a community. You can add files, documents, and images into projects as a compilation of work.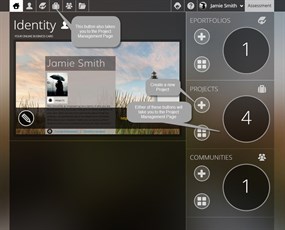 Project Management
On this page, you will have the ability to create new projects, delete projects, share projects, and edit projects. You can also see how many views your shared projects have received and make copies of projects.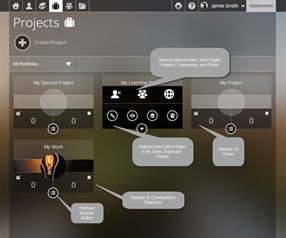 Creating a Project
Creating a project is fairly easy. You can do it by clicking the plus icon on the dashboard in the Projects section, or from the Project Management page. When you click on the plus icon, you will be forced to add a title first.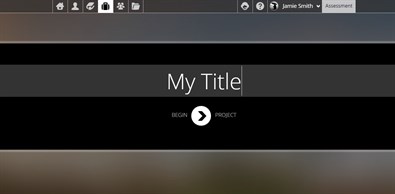 Once you click 'Begin Project', you will have the ability to edit the project how you will. The first options you will see will be to answer the question on the page, edit the cover image, and add pages.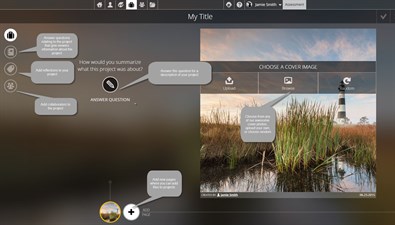 If you click add page, you will have the ability to add files, links, text, and embedded code. You can continue to add as many pages as you need.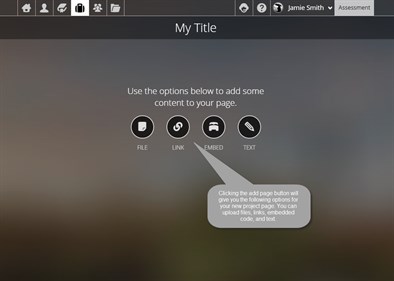 If you click on the notebook icon on the left side of the page, you can add reflections to your project. There will be various questions that you can answer, or you can use the 'other thoughts' option.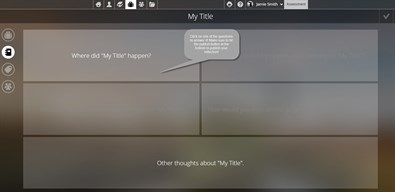 You can also add any relevant tags to your project. This can be helpful to organize by keywords.