How do I create a Community?
Creating a New Community
There are a few different ways to create a community. You can either click on the plus sign icon, 'Communities-create,' in the moderator section or click on the apple, 'Moderator-Moderate Communities,' icon located at the top left of the page on the tool bar.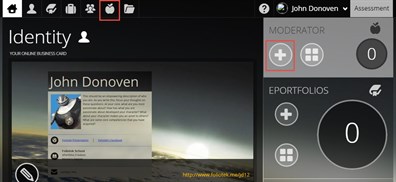 When you click on either icon and you have never created a community you will immediately be prompted to create a community.You will be able to name the community, add a description, and change the background picture for the community. When you have finished putting the community to your liking click 'Done.'