How can I edit the name/description for my community?
How to Edit the Name and Description for a Community
In order to edit this information, you must open up the moderator page by clicking the apple icon at the top of the page. Then, you will need to select the community you would like to edit. From there you need to click on the 'perform actions' button to open up the settings icon.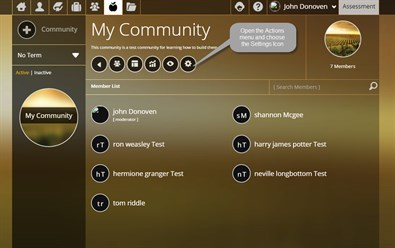 Once you have the settings page open, there are two boxes listed for Name and Description that you can edit. Remember that community names have to be at least 5 characters. Once you are finished making your changes, click on the checkmark next to the box you edited so that the changes are saved.