Twitter Gizmo
Foliotek presentation allows you to add your Twitter feed to your portfolio through our TWITTER GIZMO. This is a gizmo found using the Gizmo tab on the toolbar.
Quick Instructions:
Click on the GIZMO tab
Click on the Twitter Gizmo
Click in your portfolio where you want your Tweets
Enter your Twitter username.
Design the gizmo
Click OK
Using the Twitter Gizmo
You'll find the Twitter Gizmo located with the rest of the gizmos in the GIZMO tab on the standard content editor toolbar.
Once you find the Twitter Gizmo, click once on the gizmo to "pick it up." There is no need to click and hold/drag the gizmo. Clicking on it once will "pick it up."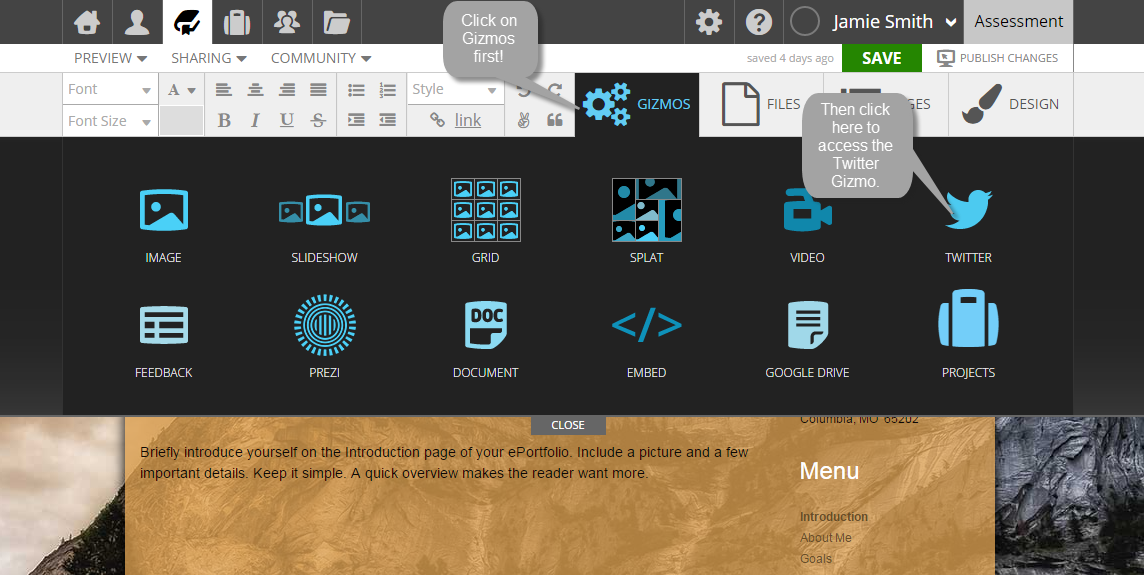 Navigate to where you would like the gizmo to be placed and click again to "put it down." The available places to put the image will be outlined in green.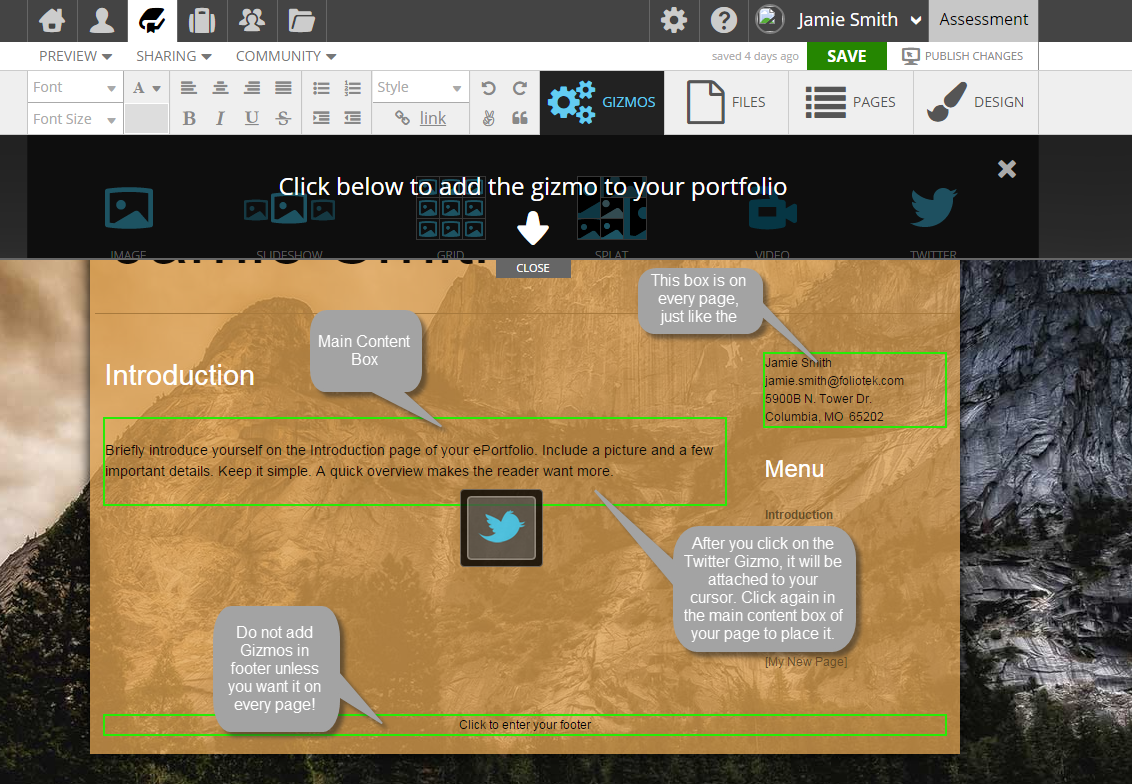 Once you click the Twitter Gizmo a configuration box will appear similar to below.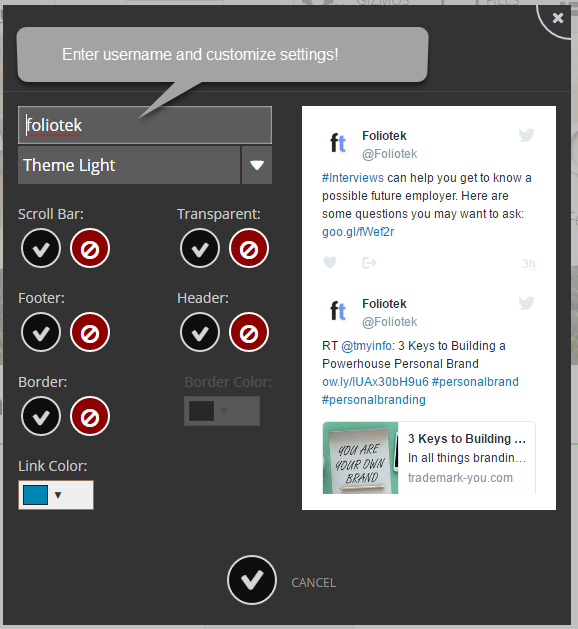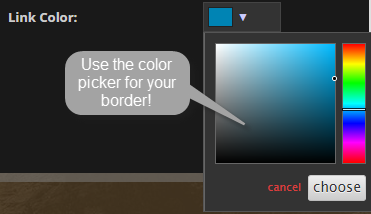 To configure your gizmo, use the following steps:
1. Enter your Twitter username in the username box. Press SUBMIT to see a preview of your feed. Pressing submit will not close the configure box.
2. Choose the colors for your gizmo border and links. You can do this by clicking the box containing the color and opening up the color picker. Once you've found the color you want, be sure to click choose to save it.
3. Choose the other settings for your Twitter feed, such as the scroll bar and header/footer features.
4. Click OK.
You will now see a placeholder for your Twitter feed. To see what it will look like on your page, preview your portfolio.
Editing the Twitter Gizmo
To edit the settings of your Twitter Gizmo, double click on the placeholder and a control box will appear. From this control menu, you can change your settings again and remove your gizmo if needed.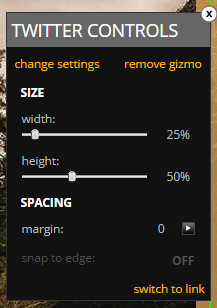 To change the size of the gizmo, use the slider on the left side of the bar. You can change both the width and height of the gizmo. You can also change the margin and snap to edge setting as well.